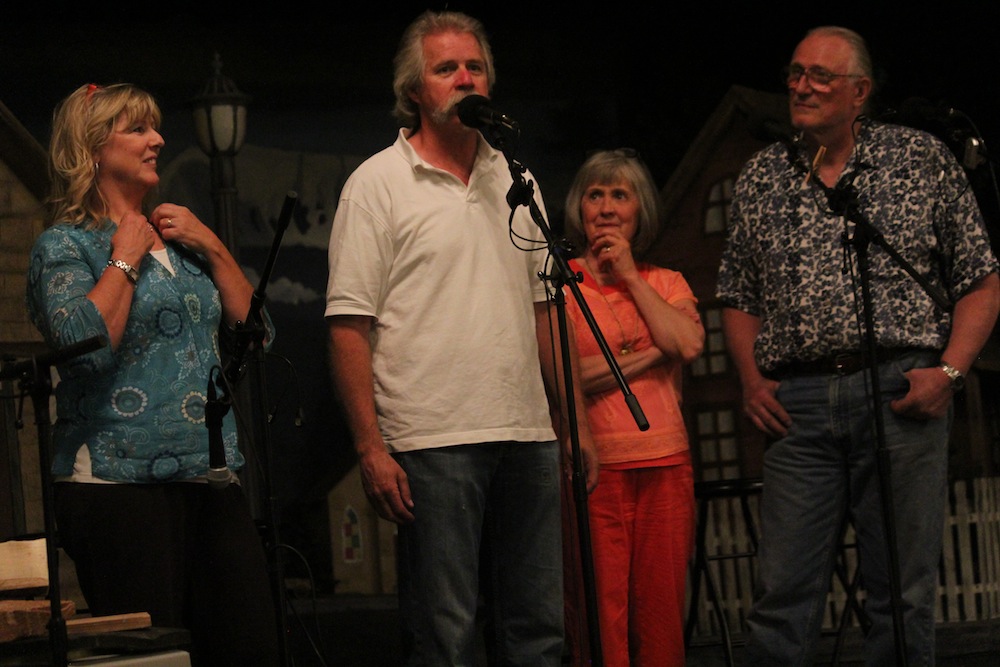 The accumulative talents and experience of the producers has well equipped them to create this delightful old time radio show.  Their varied abilities and character traits allow each one to handle different aspects and duties of the show.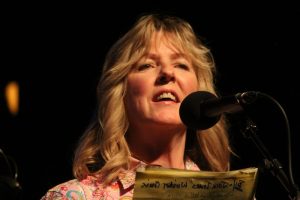 Vicki Allen Co-Producer/Music Producer
Vicki has been a people person from her youth and, along with her organizational and management skills, it is still her strong suite.  She has served as chairperson in many school and community organizations such as Swiss Day's Festival and the Heber City Cowboy Poetry Gathering.  She has also worked for several companies in a variety of hospitality and management positions over the years as well as owning and managing of the Spring City Farmer's Market and Great Panes (a window cleaning business).  She and Mark, her husband of **years, have also purchased, restored, and manage The Spring City Inn, a bed and breakfast located next door to Victory Hall in Spring City, Utah.  This nearly 100 year old cowboy hotel houses the acting troupes and musicians that perform in Victory Hall, just as it did a century ago.
Because of her considerable talent in music and the performing arts, she has always been deeply involved in the entertainment field, as a performer, manager, and producer.  She has produced several CD's as well as music festivals such as the Spring City Bluegrass Festival.  Not only have her promotional skills been invaluable in the sale of sponsorships for the show, but her writing, performing, and musical talents have generated numerous commercial jungles and songs for the show that have thrilled audiences and delighted the show's sponsors.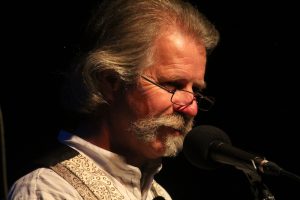 Mark Allen Show Host
Mark's musical talents are extraordinary.  As a child, he was able to hum tunes from the radio before he could even speak.  He learned to play the guitar in the 5th grade and spent all his spare time entertaining his fellow classmates.  Since those early beginnings, he has performed for countless audiences in eleven states, worked as a studio Musician, cut several albums, and won numerous awards for his musical talents and abilities.  His musical passion and performing talents have allowed him to work in radio, TV, and motion picture.
Now, as the Show Host, he handles the guest talent with such skill and ease that they feel completely comfortable while on stage.  He is able, without rehearsal, to play backup guitar with them, which not only gives them a "fuller" more professional sound but makes them feel supported while performing.  His greatest ability, however, is, not only to delight his adoring audiences, but to control them with proficiency, charm, and his own brand of homespun humor.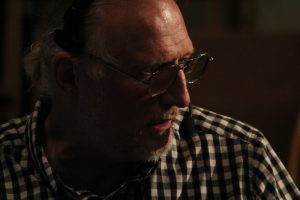 Lawrence Gardner Co-Producer/Writer/Director
Lawrence has a BA in Art and a Minor in Drama from Brigham Young University.  He served in the US Army as a Military Intelligence Agent during the Vietnam War era, assigned to the Pentagon Counterintelligence Force.  After college, a short stint in Hollywood, where he tried breaking into the movie business as an actor, taught him that acting was too confining.  He wanted to write, produce, and direct; he wanted to make movies.  After addition course work in Motion Picture Production at California State University, Sacramento, he worked as a CBS network news cameraman during which time, he also produced several community theatre projects.  He finally opened his own, full service, motion picture production company where for over twenty-five years, he produced numerous TV spots, documentaries, and in-house films for clients (many of them award winning).  He also wrote, produced, and directed his own full-length feature film called Jump Cut, which only saw foreign distribution.
In short, Lawrence has enjoyed a challenging, fascinating, and rewarding career in the performing arts as an actor, writer, director, and producer, not only in live theatre but television and motion pictures as well; and now as radio show producer, writer, and director.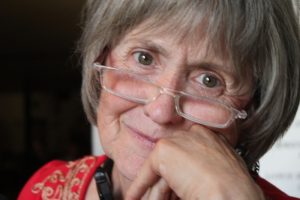 Lana Gardner Co-Producer
Lana has been a tremendous support to Lawrence during their 48 years of marriage serving as production assistant, costume designer and seamstress, production coordinator, and producer; and this while, raising five children.  Her organizational and management skills along with her untiring energy has kept the "behind the scene" operations flowing smoothly.  She has not only worked "hands on" as an invaluable manager and controller for the radio show, she has functioned as an anchor and adviser to an otherwise, sometimes, un-tethered creative team.